Integrity upholds the unity of a group; it is the backbone of our efficiency. We are therefore committed to doing business with the best ethics and professionalism.
At Pan Ocean, our staff are expected to be of high moral standing. We believe a person's character is ultimately defined by what he does when no one else is around. Pan Ocean prides itself in carrying out its operations and dealings ethically and professionally. Integrity at Pan Ocean is executing all corporate social obligations and goals set out to the business or its neighboring communities with unshaken uprightness. Those not upholding their responsibility in the work environment corrupt team unity.
Resilience
We persistently overcome challenges, adapt to change, and thrive in adversity, drive our success and ensuring long-term business sustainability.
Innovation
We continuously and intentionally explore new ideas and approaches, pushing the boundaries to deliver innovative energy solutions for a rapidly evolving world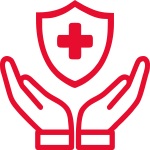 Safety
We prioritise the well-being and security of our employees, partners, and communities, fostering a culture of safety as a foundation upon which we build trust and sustain our operations
Excellence
We relentlessly pursue excellence throughout our business, striving for superior performance and operational efficiency, in pursuit of giving value and exceeding the expectations of our stakeholders.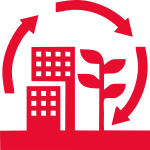 Sustainability
We are committed to a sustainable future, integrating the highest environmental, social and governance standards to ensure responsible energy production.