Amukpe-Escravos pipeline offers option for crude export away from "troubled" Trans Forcados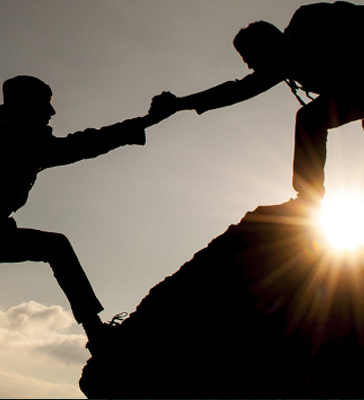 BusinessDay Newspaper June 30 2017 Edition Page 33


The Amukpe-Escravos Pipeline Project (AEPP), a Pan Ocean Oil Corporation project, scheduled to come on stream before the end of the third quarter of 2017 will offer an option the "much troubled" Trans Forcados Pipeline (TFP) for crude export from mid-western oil producers in the Niger Delta.
"The primary objective of AEPP is to ensure that there is no disruption to crude oil export, like the scenario we experienced on the TFP over the past 16 months, where there was a total collapse of crude export. Our experience and history has shown that you do not put all your eggs in one basket and that is why we have AEPP as an alternative to TFP, which has been our major means of transporting crude oil as a joint venture (JV) partner", said John Okusolubo, Senior Pipeline Engineer and Project Lead, AEPP.
Operated and managed by Pan Ocean, the AEPP involves the installation of 20-inch peggable export pipeline over a 67km distance, to transport crude oil from Pan Oceans Amukpe Metering Station to terminate inside Chevron Nigeria's Escravos Tank Farm for export.
According to Okusolubo, the construction of the AEPP entails the use of continuous Horizontal Directional Drilling (HDD) method to install the entire pipeline length for the purpose of security from the act of vandalism which is prevalent in the domain.
The project's objective is to provide Pan Ocean IV and other Nigeria Delta mid-western producers like Seplat, Nigerian Petroleum Company (NPDC), Conoil, Sahara and other oil producers in the area, an alternative export pipeline route to the existing TFP that has been a casualty of many militant attacks.
It will be recollected that the TPF, operated by Shell, was under force majeure since mid-February 2016 until May this year, following persistent attacks by Niger Delta militants. The first attack that stopped the flow of crude came in the line was in February 2016, followed by another in July. Repairs continued until October and the pipeline was restarted, only to be shut down before the month ended. "It has not really helped us that for a long time TFP was the sole means of exporting our crude and when the pipeline had some difficulties, we had no option than to shut down production completely", said Okusolubo.
Nigeria's crude export capability dwindled in the past two years because of the massive vandalism. The TFP has a daily capacity of 240,000 bpd, with average daily flows ranging between 200,000 bpd and 240,000 bpd. Amid it's shutdown and another major export grade, Nigeria's crude oil production fell from 2 million bpd to as low as 1.27 million bpd, losing its position as Africa's number one crude oil producer and falling behind Angola several times, over the past year.
"While AEPP is going to be our major export line, it also gives opportunity for other injections in our environment, who may also be stalled by the erratic vandalism of the TFP to join us to travel to Escravos together. Of course, the lease to potential injectors on tariff means more income to the Pan Ocean IV.
For us and for the industry that is a great achievement. Now, Pan Ocean has an alternative line to export its crude and also created an opportunity for others who have been using TFP to also export their crude without disruption. This project will help the country to continue to flow their crude and keep the economy alive", Okusolubo added.
Nigeria is producing less than 2 million bpd of oil currently but with the restart of TFP after a 16-month halt, it is expected that the terminal will resume shipping about 240,000 bpd. The nation's crude oil export is also projected to exceed 2 million bpd on 67 cargoes already scheduled for August, with an additional 97,000 bpd coming from Akpo condensate according to shipping data.
The Article consist of Random text. Contact Kehinde for more information
[email protected]..