Senate Committee Commends Pan Ocean for domesticating Gas.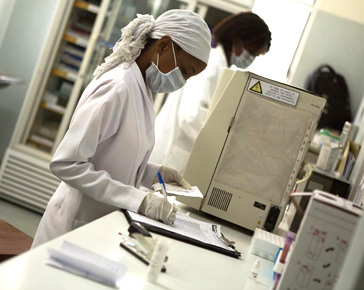 The Nigerian Observer Newspaper, Friday, June 9 2017 edition. Page 2
Ovade-The Chairman Senate Committee on Gas Senator Bassey Albert Akpan commended Pan Ocean Oil Corporation for domesticating the Utilization of Gas in the country as plans are underway to generate 66,000 cylinders of cooking gas daily when the gas plant commence full capacity production by the end of the year.
Briefing newsmen after a tour of Pan Ocean Oil Corporation Ovade-Ogharefe Gas processing plant by the members of the Senate Committee on Gas the chairman said the Senate is passionate about the project. "We must domesticate most of the resources we have. The investment here is quite commendable because in the past these are issues left in the hands of expatriates, but I can only see one expatriate during our tour of the facility which is part of our oversight functions following complaint we received. "Nigeria is a very great country and we need to explore God given resources especially our gas resources for the interest of the people". He noted.
While urging the management of Pan Ocean to keep to their commencement date of production in the 3rd quarter of the year Senator Akpan disclosed that the committee will monitor the project because of its significance to the country. According to him people tend to undermine the nations gas resources but time has come when we must collectively sit down to right the wrong perception. In his words "the senate is looking at boosting Nigeria's domestic gas market and though Pan Ocean was shut down for about fifteen months due to vandalism of its installations we are impressed with what we have seen. If we deployed the gas we are flaring to domestic use, it will help us more"
The Base Operations Manager of Pan Ocean Corporation, Engnr. Monday Ikhureigbe who disclosed that the gas company is the first in gas flares out in the country, said the visit of the Senate committee on gas was a real boost to the gas company that is already expanding to phase 2.